Features
Multi-Factor Authentication
Multi-Factor Authentication (MFA) is commonplace on banking apps and websites, so why not on self-storage? BearBox makes MFA straightforward with the BearBox keypad and apps, so that you can offer your customers the same level of security and reassurance that they expect from any third party protecting their property. Choose from a variety of different Multi-Factor Authentication combinations such as:
QR code & PIN
Fob & PIN
Numberplate & QR code
Numberplate recognition
Automatic numberplate recognition (ANPR) allows registered vehicles to automatically open gates. You can add managers' numberplates for easy access - and you can also add numberplates for customers renting a unit - straight from your unit rental software.
Energy efficient lighting control
When you have a large site, it makes sense to think about energy efficiency. BearBox gives you a straightforward way to map lighting zones onto customer-accessible areas. Once a customer is logged in, BearBox can then turn on only those lighting zones that the customer will require, maximising energy efficiency and helping to guide users to their unit.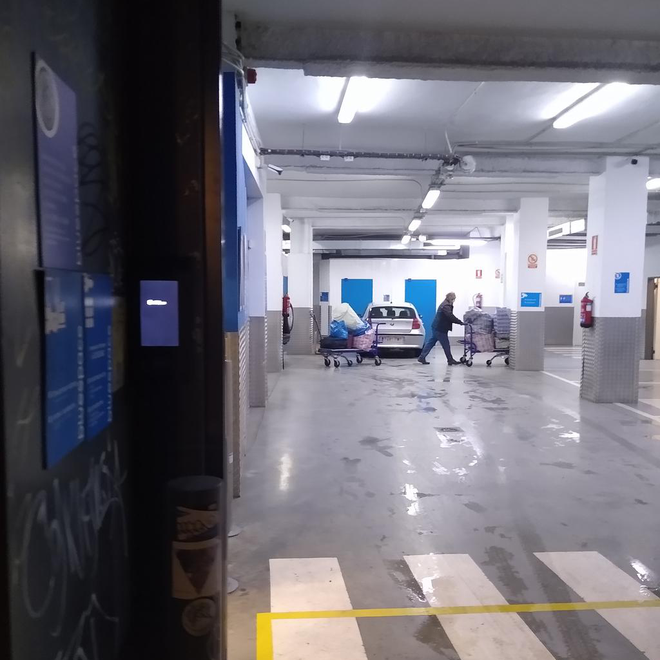 Access zones & schedules
BearBox is designed to limit customer access by time and entry point using "zones". You can assign customers to one or more zones in your rental software and that information will be automatically uploaded to BearBox. You could prevent certain customers from using certain doors or make sure that they only access the site during certain hours.
If you have a main entrance gate or roller door that needs to give public access e.g. during office hours, BearBox can be set up to hold it open at scheduled times of day, then automatically let it close once the timer runs out.
The configuration possibilities are almost endless, so please contact us to talk through your requirements - we'll be able to design a system to meet your specific needs.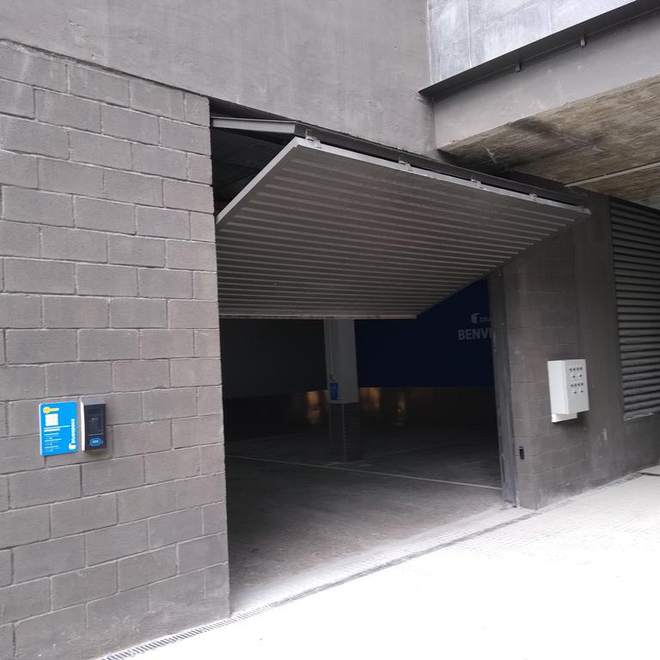 CCTV
Record high quality video based on a number of triggers:
motion detection
Redwall input (intruder crossing an infrared barrier)
button presses on a keypad
You can view your live and archive footage using web browser, app or desktop application. Live footage can be displayed on an in-store display, giving staff the ability to monitor all areas of the site.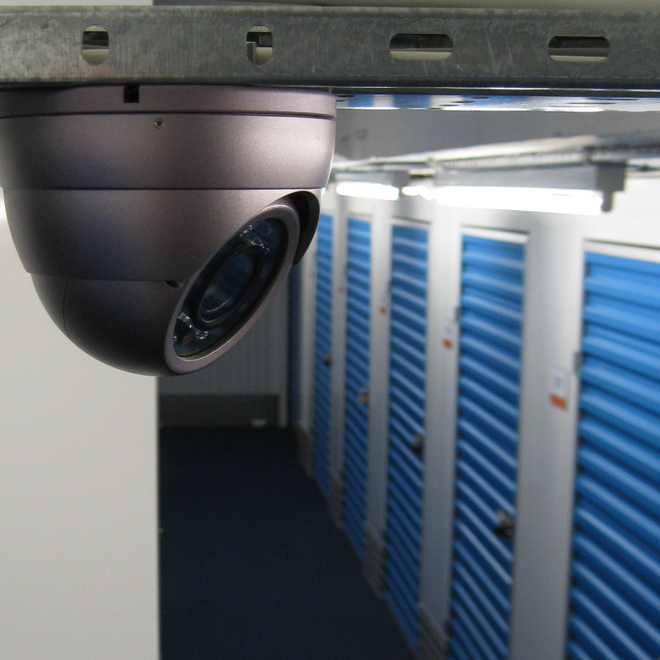 Unit locking
The "BearLock" is the number one ingredient for an unstaffed site. The BearLock opens a unit only when the customer renting it has logged in to the site. It will also automatically overlock a unit if a client is marked as locked out by your rental software - there's no need to have someone physically present to padlock their unit.
The BearLock uses wired connections so that you don't have to change every battery after 3 years. It also works on a wide range of different door types including roller doors.
Storage customers can unlock their units from their phones using the BearBox Control app.
BearLocks are available in two different styles to suit your door configuration:
Traditional sliding bolt model that can be padlocked.
Hidden BearLock - principally for swing doors. This mounted inside the door frame and so requires no door furniture.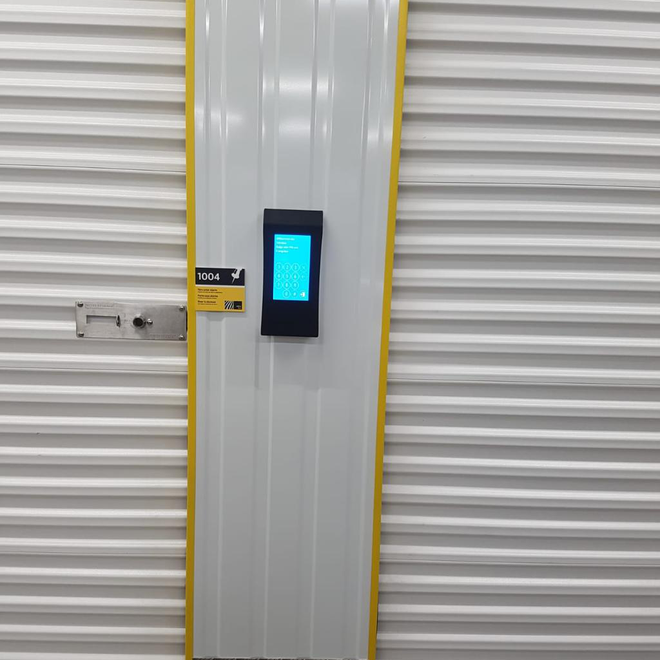 Email & SMS notifications
Configure email or SMS notifications to alert you to a number of issues, such as forced doors, invalid code uses, signals from an intruder alarm and doors left open. SMS notifications can be sent to a manager's phone or to the customer renting the unit.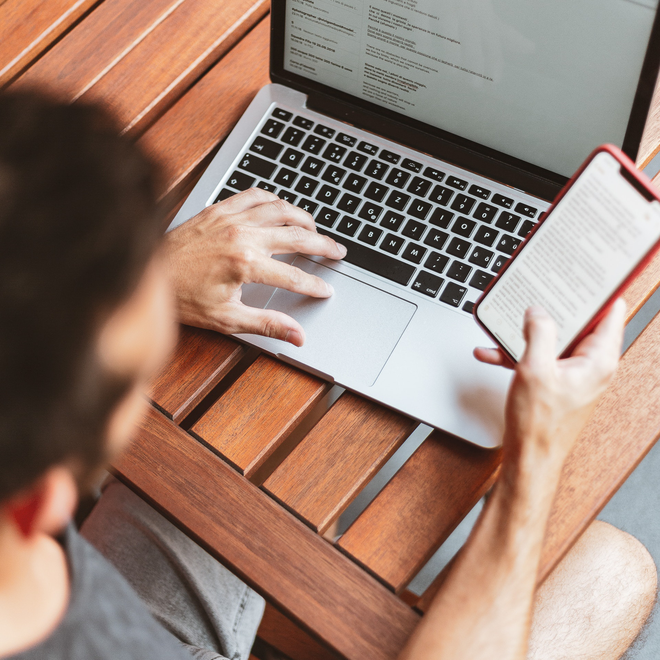 QR Solo
A lightning-fast, ultra-secure new way to log in or out of your site. The QR Solo is a great alternative to a fob/card reader - it requires no expensive or hard-to-replace access credentials and it's also cheaper than installing a keypad. QR codes can be printed or displayed on a phone.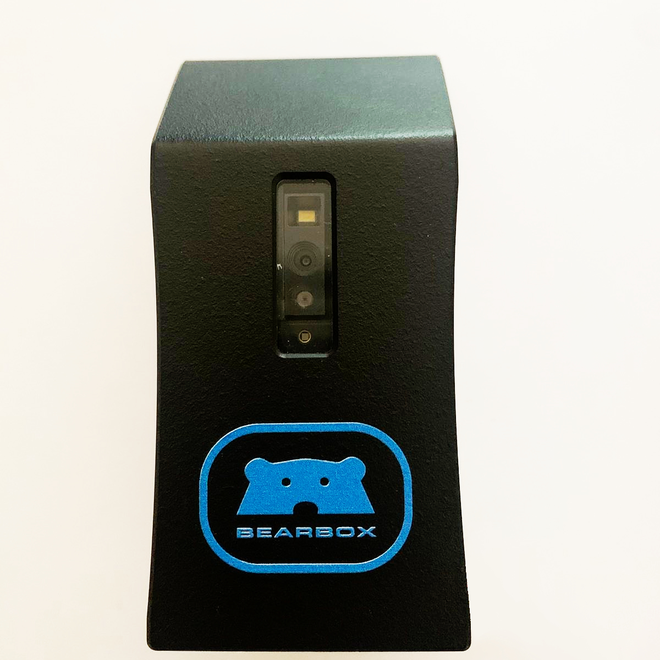 Proximity readers
Proximity card / key fob readers can be fitted for quick codeless access. For extra security you can use these in conjunction with a code.
Access via app
With BearBox, you no longer have to be in front of a keypad to open a door: you can give your customers remote control access to gates and other entrances with the "BearBox Control" app. For added security, you can limit the app's use to specific GPS coordinates.
Managers can, of course, use the BearBox website or the admin app to remotely control all doors and gates on the site.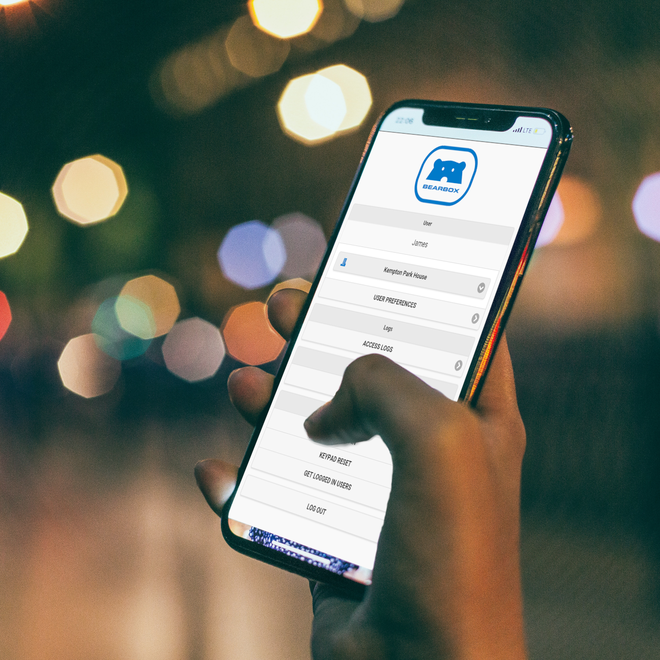 The BearBox Keypad
Welcome customers to your site with a sleek, modern touchscreen keypad featuring your logo and brand colours alongside customisable messaging. Rugged casing and anti-glare technology make this a reliable component in any environment. The BearBox keypad isn't just limited to touch input: you can also use a QR code or fob - you can even use Voice Over IP (VOIP) to talk directly to a customer, using the keypad to verify their identity.
The display will automatically adjust to suit ambient light conditions.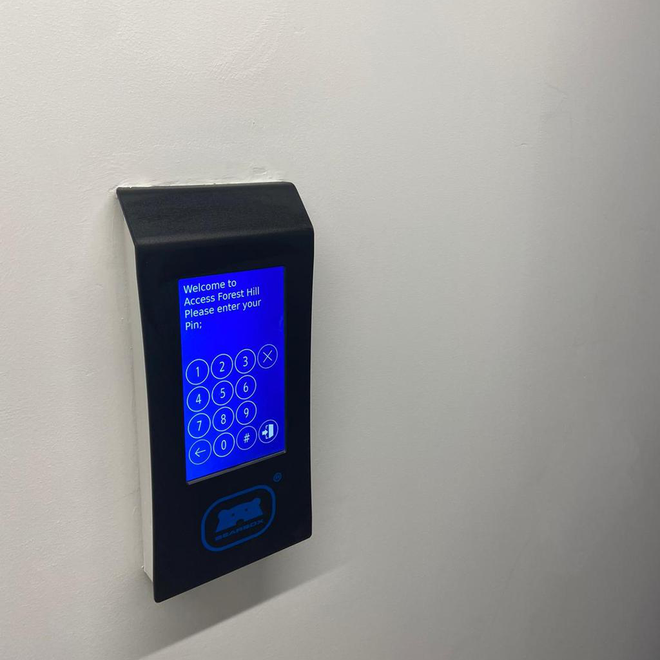 Monitoring
Smart monitoring is key to getting up-to-the-second notifications about the state of your site - and BearBox allows you to add numerous monitor types to fire on conditions that you define.
Easily monitor contacts on fire doors and windows; detect movement in corridors; integrate with your alarm system to trigger sounders when movement is detected in an area where no customer is logged in - or alternatively choose to receive a text message.
Monitoring can be automatically disabled whilst staff or valid users are on site or in a specific area, allowing you to fine-tune what counts as a valid activation.
Storage units can also be monitored using door contacts or infrared detectors, ensuring that units are only accessed by the customers who have rented them.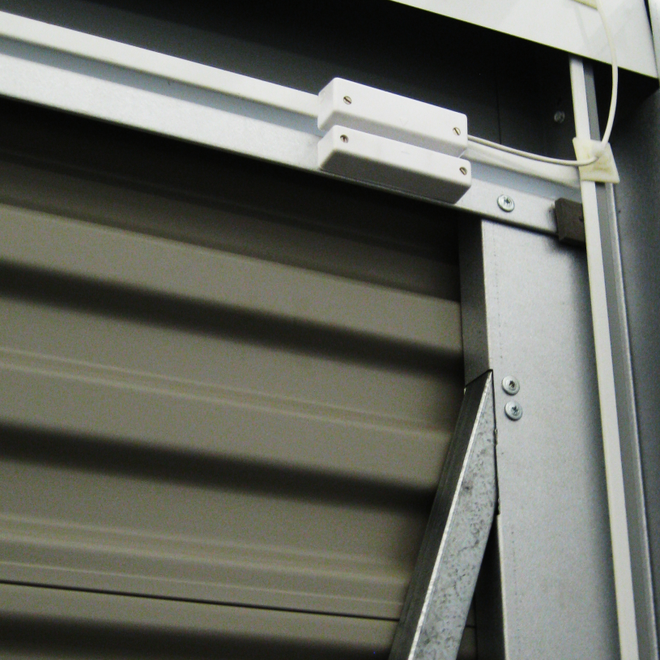 Rental software integrations
BearBox integrates with your unit rental software so that as soon as you've set up a new client, their code will work on a BearBox keypad.
We have integrations with:
Space Manager
Rent+
SiteLink
Moveman
Store365
Buxida
Stora
EasySpace
We regularly work with new software providers to integrate them with our system.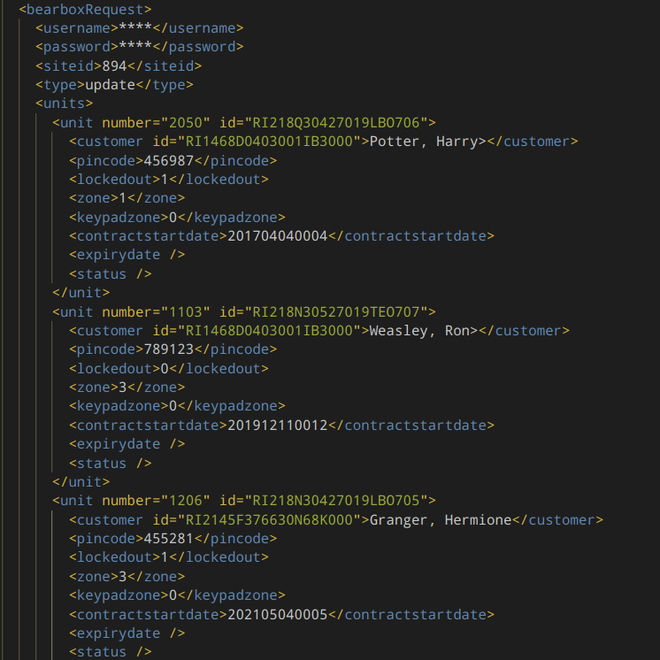 BearBox APIs
A suite of functions that you can tap into in order to exchange data with the BearBox server. There are many possible uses for these functions - for example, if you have a website or application that manages your invoicing and unit rental, you can use our APIs to create a seamless customer experience so that they are granted access immediately after checkout.
The BearBox APIs can also be used to create personalised functionality - for instance if you wanted to create custom reports that will be automatically imported into your in-house software. If you have a particular use case you're thinking of, please [get in touch with our sales team] to discuss your needs.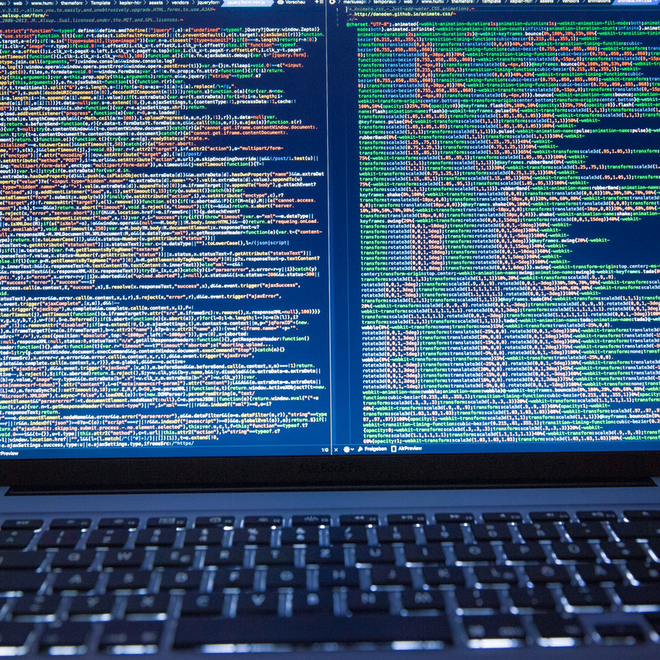 Out-of-the-box unit rental software
If you haven't settled on long-term rental software, that doesn't prevent you from serving rental customers. BearBox includes a simple-to-use unit rental module that allows you to manage your customers' access. Our support team will then be able to advise you on migrating your data into any unit rental software you purchase.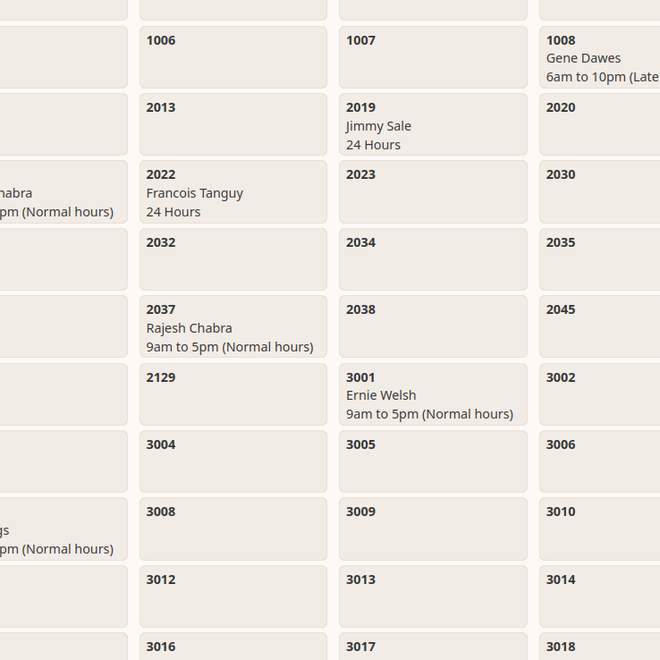 Competitor site takeovers
We can upgrade your legacy system to a BearBox one, retaining most of the original cabling and components. We'll just add our keypads and logic boards into the system to give you all the benefits of BearBox's intelligent online site management.
We currently have drop-in upgrades available for our major competitors. Ask our sales team about site takeover options.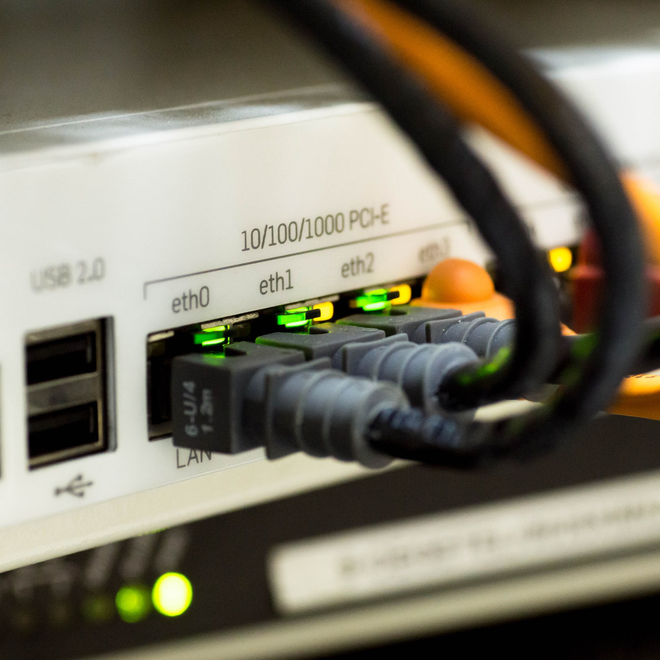 Access logs & reports
Complete access logs for your site are available through your web browser or the BearBox admin app. These logs can be searched and filtered, giving you as much detail as you want to see about events on your site.
You can also generate graphical reports for unit occupancy, footfall and failed access.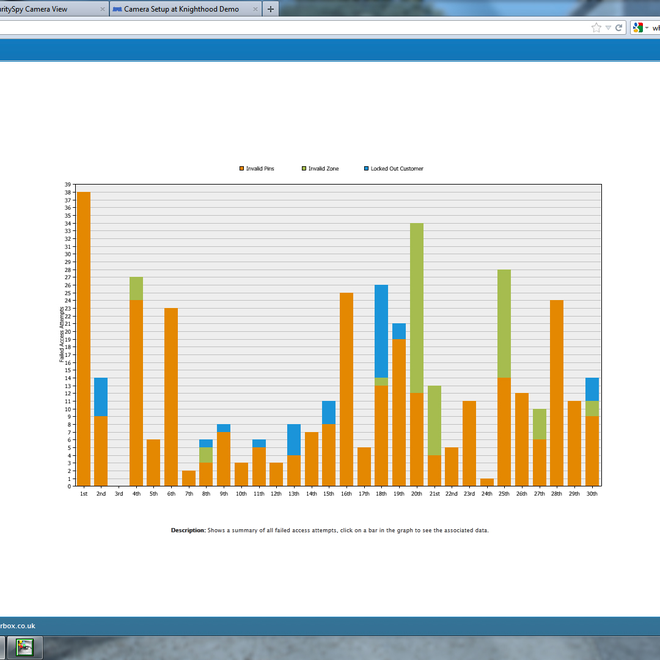 Front of house displays
Demonstrate your security measures with in-store displays. We supply and configure screens that can show:
your CCTV feeds
your site plan, with up to date unit statuses.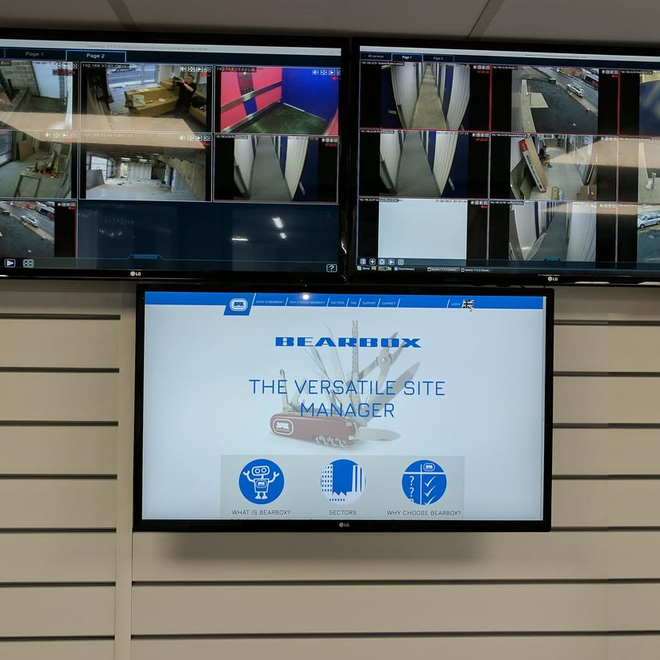 One-Time Password / QR code
One-Time Passcodes (OTPs) offer an alternative to MFA for increasing your site's security. A single-use passcode or a QR code is sent to your customer's email address or phone number whenever they wish to access their unit. Codes are delivered instantly, creating a seamless user experience.
Once the customer inputs or scans the code, it is invalidated, preventing the code from being stolen or shared.
Site Plan
As an optional extra, we can create a live online site map that shows the status of your units in real time - rented, unrented, door open or door forced. The site plan can be incorporated into a security display, or you can view it on the BearBox website, where you can also check access logs and view CCTV camera feeds just by clicking icons on the map.
Lift control
Restict access to different floors accessed by elevators on your site using BearBox's Lift Controller.
Floors can be added to different access "zones" to create precise access rules to cover all of your customers and staff.