Features
Multi-Factor Authentication
Multi-Factor Authentication (MFA) is commonplace on banking apps and websites, so why not on self-storage? BearBox makes MFA straightforward with the BearBox keypad and apps, so that you can offer your customers the same level of security and reassurance that they expect from any third party protecting their property. Choose from a variety of different Multi-Factor Authentication combinations such as:
QR code & PIN
Fob & PIN
Numberplate & QR code
Numberplate recognition
Automatic numberplate recognition (ANPR) allows registered vehicles to automatically open gates. You can add managers' numberplates for easy access - and you can also add numberplates for customers renting a unit - straight from your unit rental software.
Access zones & schedules
BearBox is designed to limit customer access by time and entry point using "zones". You can assign customers to one or more zones in your rental software and that information will be automatically uploaded to BearBox. You could prevent certain customers from using certain doors or make sure that they only access the site during certain hours.
If you have a main entrance gate or roller door that needs to give public access e.g. during office hours, BearBox can be set up to hold it open at scheduled times of day, then automatically let it close once the timer runs out.
The configuration possibilities are almost endless, so please contact us to talk through your requirements - we'll be able to design a system to meet your specific needs.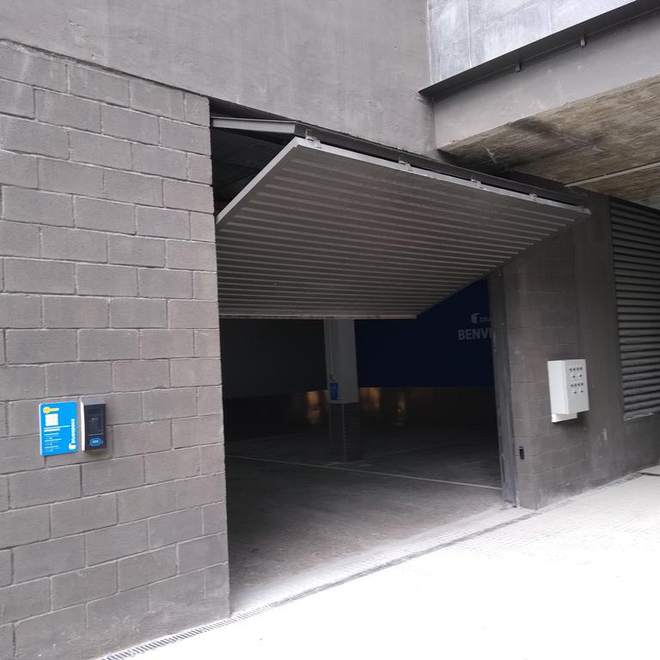 QR Solo
A lightning-fast, ultra-secure new way to log in or out of your site. The QR Solo is a great alternative to a fob/card reader - it requires no expensive or hard-to-replace access credentials and it's also cheaper than installing a keypad. QR codes can be printed or displayed on a phone.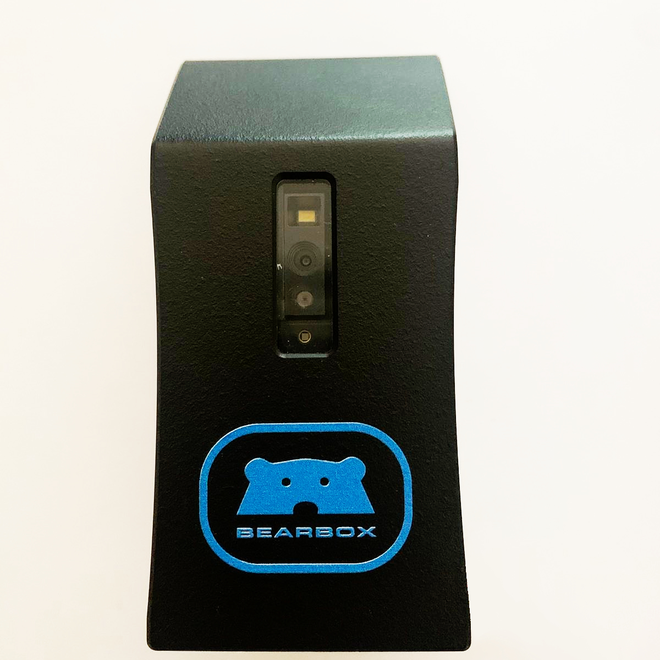 Proximity readers
Proximity card / key fob readers can be fitted for quick codeless access. For extra security you can use these in conjunction with a code.
Access via app
With BearBox, you no longer have to be in front of a keypad to open a door: you can give your customers remote control access to gates and other entrances with the "BearBox Control" app. For added security, you can limit the app's use to specific GPS coordinates.
Managers can, of course, use the BearBox website or the admin app to remotely control all doors and gates on the site.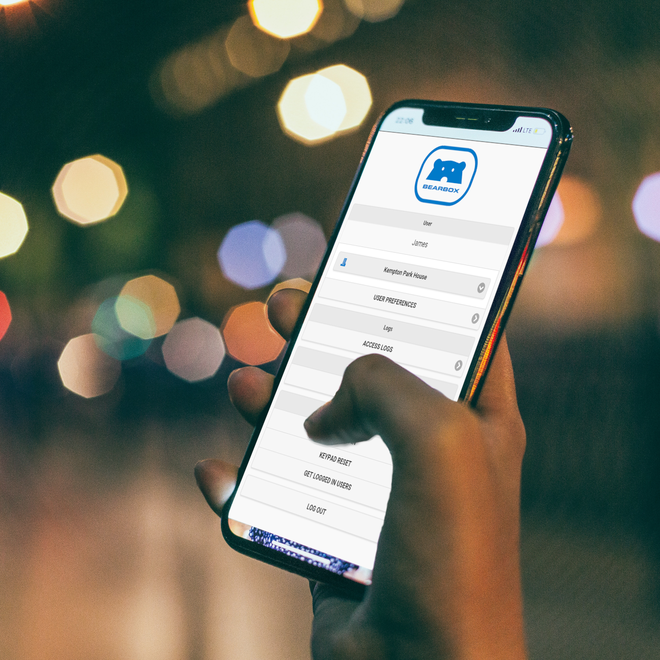 The BearBox Keypad
Welcome customers to your site with a sleek, modern touchscreen keypad featuring your logo and brand colours alongside customisable messaging. Rugged casing and anti-glare technology make this a reliable component in any environment. The BearBox keypad isn't just limited to touch input: you can also use a QR code or fob - you can even use Voice Over IP (VOIP) to talk directly to a customer, using the keypad to verify their identity.
The display will automatically adjust to suit ambient light conditions.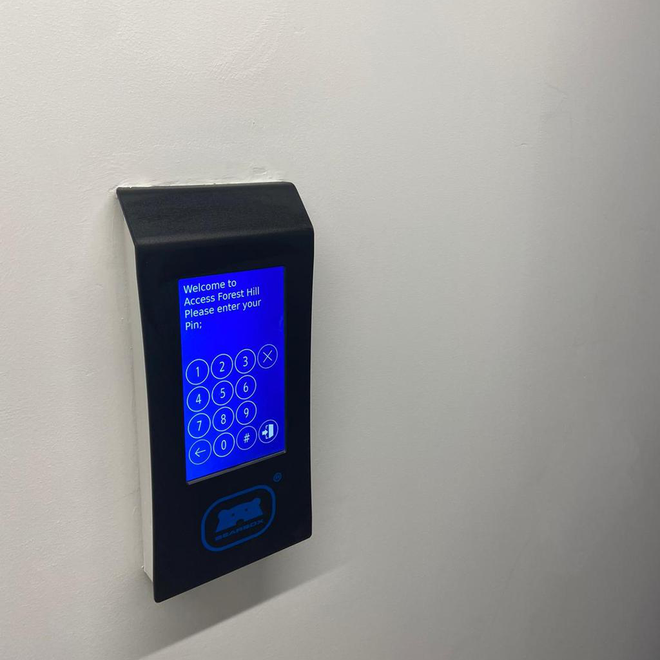 Access logs & reports
Complete access logs for your site are available through your web browser or the BearBox admin app. These logs can be searched and filtered, giving you as much detail as you want to see about events on your site.
You can also generate graphical reports for unit occupancy, footfall and failed access.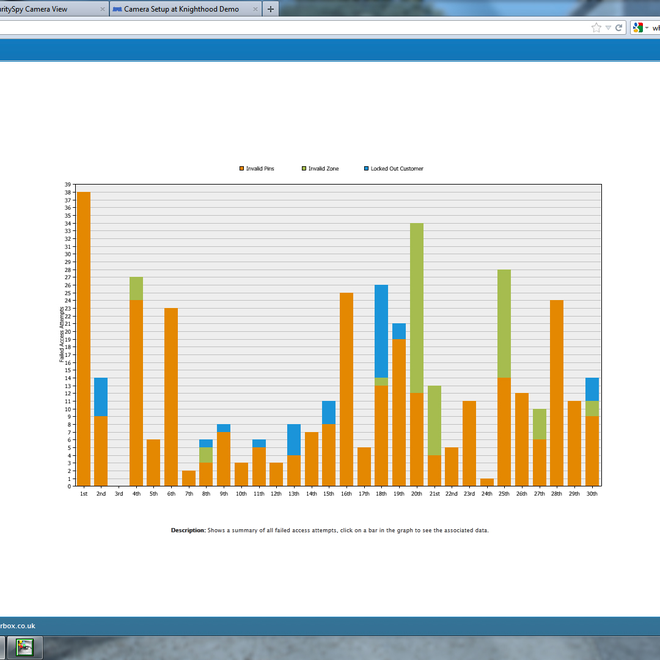 One-Time Password / QR code
One-Time Passcodes (OTPs) offer an alternative to MFA for increasing your site's security. A single-use passcode or a QR code is sent to your customer's email address or phone number whenever they wish to access their unit. Codes are delivered instantly, creating a seamless user experience.
Once the customer inputs or scans the code, it is invalidated, preventing the code from being stolen or shared.
Lift control
Restict access to different floors accessed by elevators on your site using BearBox's Lift Controller.
Floors can be added to different access "zones" to create precise access rules to cover all of your customers and staff.