Features
Unit locking
The "BearLock" is the number one ingredient for an unstaffed site. The BearLock opens a unit only when the customer renting it has logged in to the site. It will also automatically overlock a unit if a client is marked as locked out by your rental software - there's no need to have someone physically present to padlock their unit.
The BearLock uses wired connections so that you don't have to change every battery after 3 years. It also works on a wide range of different door types including roller doors.
Storage customers can unlock their units from their phones using the BearBox Control app.
BearLocks are available in two different styles to suit your door configuration:
Traditional sliding bolt model that can be padlocked.
Hidden BearLock - principally for swing doors. This mounted inside the door frame and so requires no door furniture.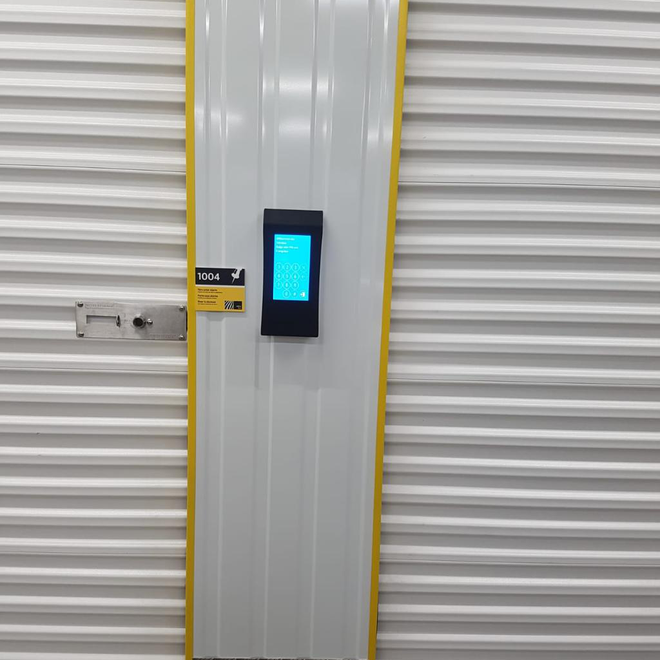 Rental software integrations
BearBox integrates with your unit rental software so that as soon as you've set up a new client, their code will work on a BearBox keypad.
We have integrations with:
Space Manager
Rent+
SiteLink
Moveman
Store365
Buxida
Stora
EasySpace
We regularly work with new software providers to integrate them with our system.